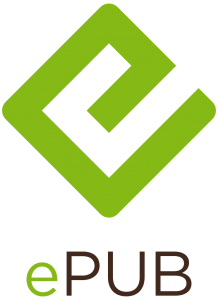 iglobalsolution.com provides efficient, affordable, and quality epub conversion services. We have been one of the first few companies working in this ebook conversion business and have tremendous expertise and experience in converting any form of format to ePub.
IGS offers authors and publishers PDF to ePUB ebook conversion services. Call us now for more information on this.
Looking for Microsoft Word to epub conversion services? Send us your word document file and your requirement and we will help you convert your word document to epub at a highly affordable price.
Convert your existing Mobipocket file to epub at itglobalsolution.com. We are one of the oldest ebook conversion service providers that served thousands of clients in converting their titles to various formats including Mobipocket to epub.
Convert your XML files to epub at itglobalsolution.com. We have highly skilled manpower who can convert your XML file to epub maintaining quality at a highly affordable price.
IGS offers Printed Book to ePub ebook conversion services.
Scanned Books are quite complex and tedious to convert to epub as extracting text from them is a major headache. We at IGS help authors and publishers reduce their workload by converting their print or scanned books to epub.
We at IGS is expert in converting HTML files to epub. Call us now for more information.
We provide free epub file validation services. Upload your DRM-free ePub document to validate with epub check 3.0b5-pre.
This tool needs to be used only if you intend to submit it to Apple's iBookstore. This tool does not validate the epub file. Use our ePub Validation Tool if you want to validate an epub file.
If you have any questions on our ePUB Conversion Services or would like a quote on your manuscript please contact Bob at Bob@itglobalsolution.com or call 515-865-4591.